Smart systems design needs to transcend just making existing products or services more attractive and extend to the experiences that users will have with connected systems by better integrating the processes that are behind these experiences.
Global expansion, lean practices, mergers and acquisitions; for most companies, these strategies for growth and value creation have reached the point of diminishing returns. We take a different approach – one that combines our expertise in design, human sciences.
Cherami Ltd. ongoing research and analysis focused on the core enabling technologies. Human sciences and information architectures help our clients navigate the critical development and technology partnering decisions they face on a daily basis.
THIS MONTH'S FEATURED APPLICATION
Induction and Orientation
It's known that the induction process can be time-consuming and admin heavy in any business, even more so when you have large numbers of personnel, be it new staff, contractors or visitors arriving at different times, across multiple locations. Cherami's INDUCTION.ID application is a user-friendly online induction software tool, that can help. Our system enables personnel to complete their induction before arriving on your site. They can submit their personal details, upload certification, watch a site induction video and answer a site induction questions; all using a system which is branded and customized for your company. Our goal is to will save your business time, money and help minimize risk.
Suite of Apps
All our Internet and Mobile applications are specifically optimized for each operating system to ensure top performance and the best user experience.
WHAT'S AVAILABLE TO YOU
Six key components:
SCREENSHOTS
Beautiful interface
Cherami's services are a necessity for any business looking to leverage the power of the internet. Over the past few years, the penetration of mobile devices has been increasing in every domain and it can be hard to remain untouched by this revolution. We this in mind, we always build with mobile device usability.
Latest Technologies

Our applications will be designed for compatibility with all the leading platforms.

In the mobile app development process, it is extremely important to maintain the privacy and security of the user data.
Flexible Engagement Models

In a business, especially the start-ups, the costs of app development can be challenging.

This is where an application development agency can bring its comprehensive solutions.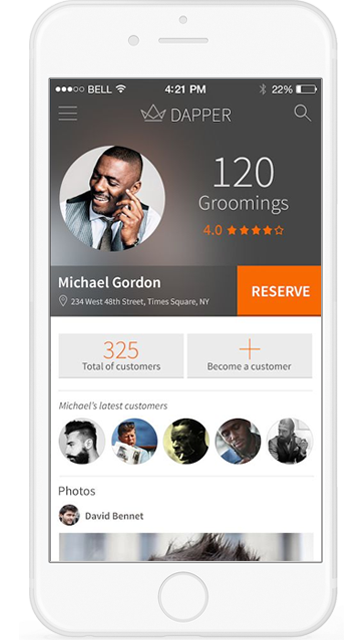 Install & activate Email subscribers plugin to use this shortcode.